EMS PERSONAL TRAINER TRAINING
Personal Trainer Training
Sporting excellence at the service of the highest level.
The "Personal Trainer" training is a complete course to complete your EMS training and become a certified personal trainer. At the end of this training, you will obtain the "Personal trainer" certification.
OBJECTIVES:
You will learn:
Test protocols and training methodology for cardio training,
weight training and functional training to adapt it to your clients' personal training,
adapting the services in terms of quality and standing to the legitimate requirements of your coachees, whatever their level.
DURATION:
15 days
120 hours of training
FOR WHOM:
Practitioners who have already successfully completed the Coaching course.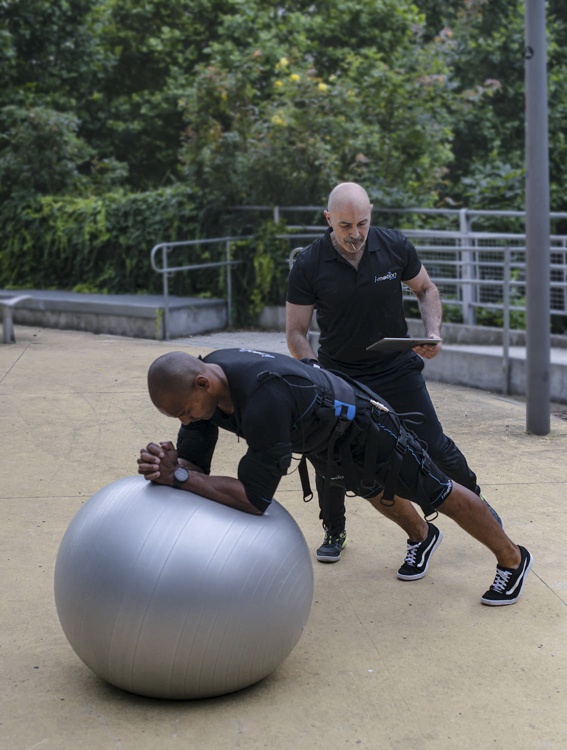 Detailed program of the "Personal trainer" training
SPECIALIZATION for high-level athletes
Learn the testing protocols and training methodology for cardio training, strength training and functional training to adapt it to your clients' personal training.
Module 1: Cardio training and weight training part
Getting started with the general methodology.
The training includes 14 hours of theory in live video conference, and 14 hours of practice and practical and pedagogical situations on site.
Allow some time between the different parts of the course to review your notes, apply the tests and methods for your own training.
To take full advantage of the training, practice cardio training and weight training in parallel with the training.
Module 2: Functional training and kettlebell part
Theoretical and practical analysis of the most common exercises in functional training (bodyweight, unstable surfaces, small equipment, etc.) and pedagogical progression of the exercises.
Module 3: Personal training part reality and performance
Personal training is a high-end sports coaching service.
This is quite different from a simple training session as one would do in a group class, offered to one person at a time.
Learn the specifics of the personal trainer's job, in order to perform as well in the sessions that you will offer as in the development of your activity.
Adapt your functional training sessions in personal training, especially at home, and develop your leadership.
This training was created by professionals who have coached Olympic champions, specifically for the performance of personal trainers.
(2.100€ during the pre-registration period)
Payment in 8 x without fees possible.
Approval of training vouchers from the Walloon region: 70 training vouchers (=> 1050€).
The training includes practice, theory and practical situations.
This training is offered by EMSPRO.BE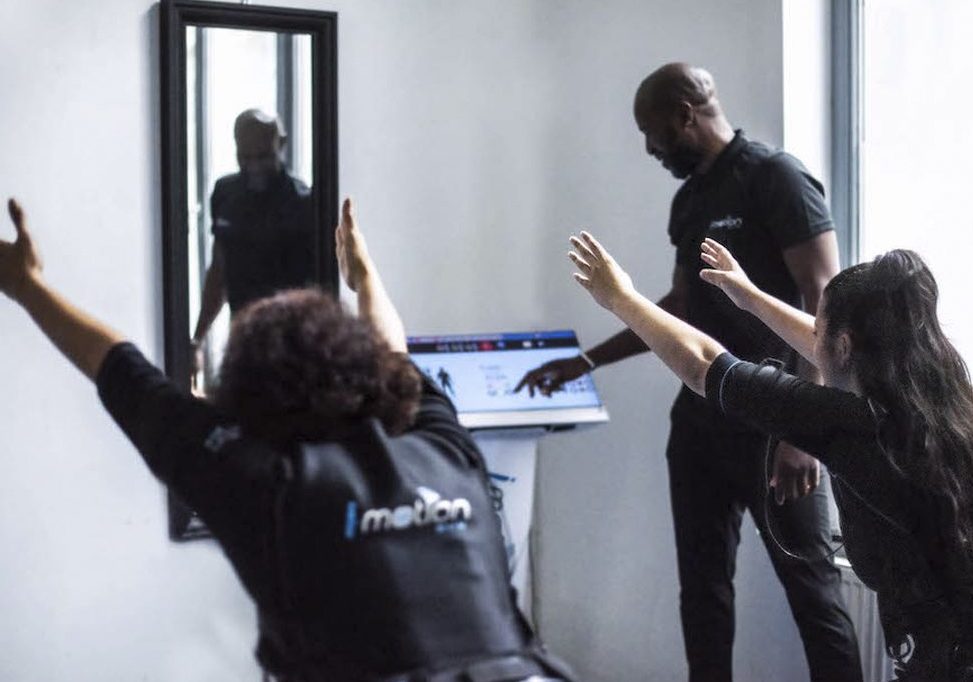 certificate and attestation
A certificate of participation will be given to all participants at the end of the training, after written and practical evaluation.
Meals are not included in the course, please bring your own food and drink.
No refunds will be given in the event of a cancellation, except for medical reasons. (Certificate required)
Place of training: OKTRAINING STUDIO, rue du Taciturnes 36, 1000 Brussels
Our entire staff is composed of professionals with a combined experience of i-Motion equipment AND sports practice or care.

Director Oktraining Coaching SRL and EMSPRO
Personal Trainer & Fitness Consultant
I-motion distributor and trainer
Ems Instructor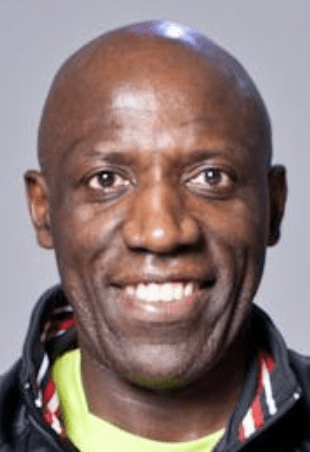 Emmanuel N'kosi Zinga
EMS FORMAT
Started in Fitness in 1991 as president of the Belgian Fitness Federation.
Certified Group Fitness Instructor in 1993, with specializations in Aerobics, Step, Strengthening Classes and Indoor Cycling.
Master Trainer for different trainings, international "Presenter" in different Fitness events.
Personal Trainer, organizer of training and fitness events.
Fitness studio manager, regional and national manager in two large international fitness chains.
Fitness Consultant to date.