i-homefit : simply the best EMS device
Take back the power over your shape with electrostimulation
Take advantage of the best electrostimulation technology on the consumer market adapted for private use.
Use i-HomeFit anywhere and anytime, at home, in the office, or outside!
i-HomeFit is composed of:
of an electrostimulation vest,
a wireless transponder
and a smart smartphone application that "drives" your exercises.
The i-HomeFit stimulates nearly 300 of your muscles and allows you to exercise for 20 minutes, as if you had been working out for 4 hours straight!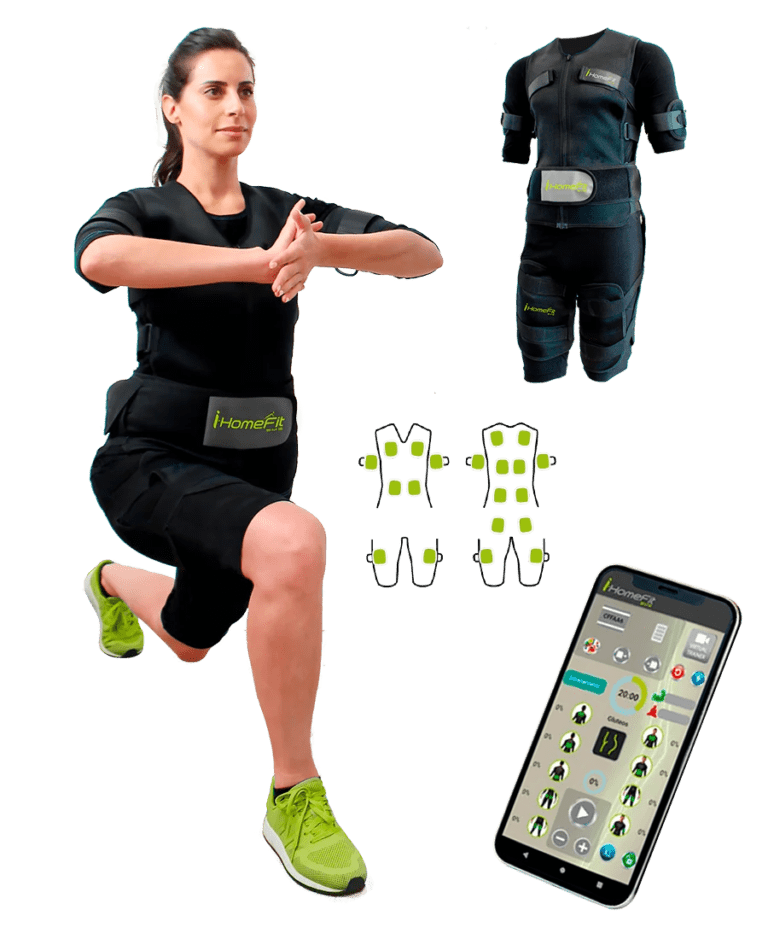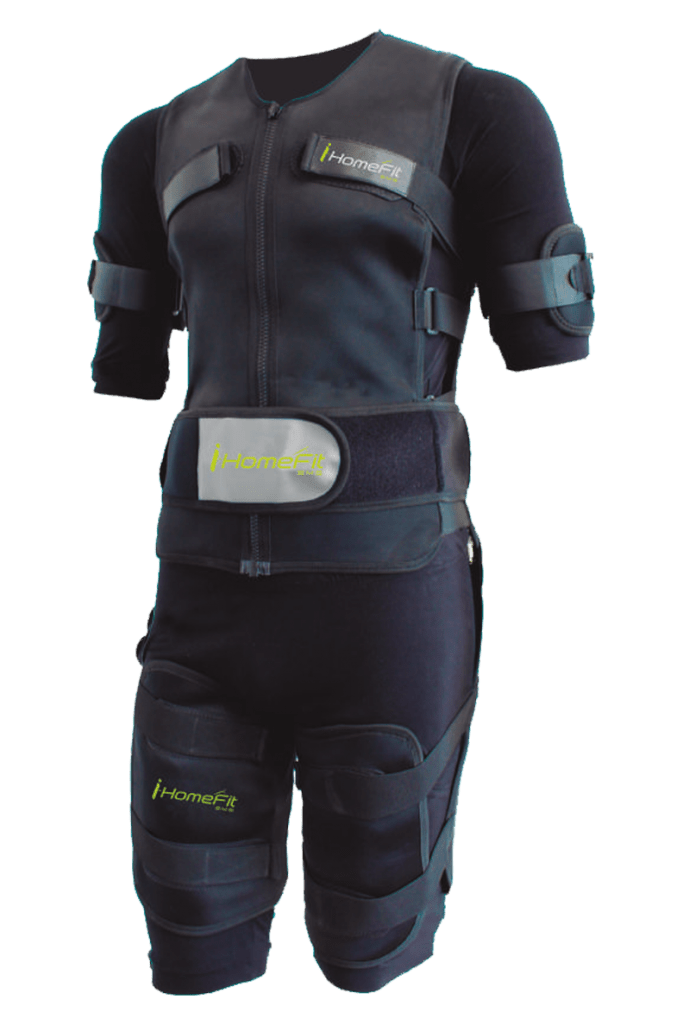 The "MCI": the smart and practical box
Your jacket connected to your intelligent software
During your exercises, the bio-jacket you put on is connected to the i-motion software and its many pre-programmed exercise programs for you. This wireless connection is provided by a small discrete box called the "MCI".
This i-motion HomeFit box ensures that the selected exercise program is performed correctly.
Its ultra-lightweight, state-of-the-art design allows you totrain up to 11 muscle groups at once and frees you from the hassle of cables with its wireless connectivity.
Absolute freedom of movement for successful workouts!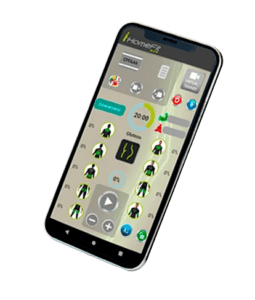 A personal trainer in your hand
Select your daily workout, monitor your results, set and reach your goals.
Thanks to the application, creating your own training program has never been so easy! Indeed, it accompanies you and sends you an alert so you don't forget your session.
The application includes different predefined training programs through a simple and intuitive platform. Each exercise is illustrated by a training video avatar. You can track your progress by recording your progress and following it as you train.
4 hours of sport in 20 minutes
Duration: 60 min
Calories burned: 450 kcal
Frequency: 5 days a week
Visible changes: 2 months
Duration: 20 min
Calories burned: 450 Kcal
Frequency: 2 days per week
Visible changes: 1 month
Area of affection of the electrodes
It is not because you put on a suit equipped with electrodes to send stimulation to the muscles that you end up electrocuted! A programmer makes it possible to regulate their intensity to solicit the muscle without any risk for the body and the heart. In medicine, EMS is used for therapeutic purposes to prevent muscle atrophy, among other things. It is also recommended in aesthetic medicine to stimulate the muscles of the face and to prevent muscle relaxation which is the cause of aging.

1De Bisshop G, Dumoulin J. Antalgic and excito-motor transcutaneous electrical neurostimulation, Masson, Paris, 1991
Again, EMS would not be recommended for therapeutic follow-up after an accident or injury if it caused pain. The objective is to stimulate the muscle. At the beginning you feel some tingling and then the muscle is contracted. If pain is felt, the intensity is not set correctly and should be lowered immediately. You may feel a few aches and pains in the hours following an EMS session, but like the ones you feel after any physical effort when you have lost the habit of doing sports.
As an official distributor, EMSPRO accompanies you in the discovery, testing and purchase of your i-motion devices. Are you interested in the i-homefit technology and would like to test it yourself? Book your trial session now!