Become a certified EMS coach
Learn to master the use of i-motion Pro Packs
With this certified training, learn to coach in Electro-Myo-Stimulation with efficiency, safety and professionalism.
OBJECTIVES:
You will learn to:
use the equipment effectively to achieve its full potential,
use the equipment safely for you and your clients,
coaching "with body weight".
DURATION:
2 days
16 hours of training
FOR WHOM:
owners, managers or instructors of sports centers,
owners, managers or animators of beauty and wellness centers,
Owners, managers or practitioners of paramedical care centers (physical therapists, chiropractors, osteopaths, etc.)."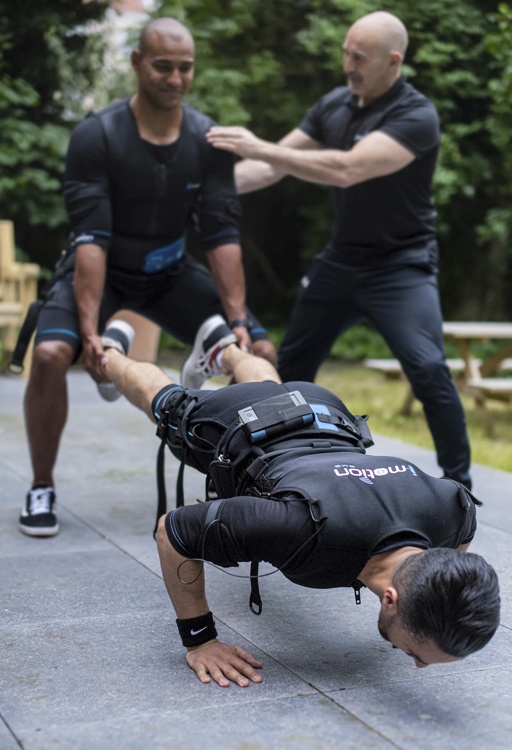 Detailed program of the "COACH EMS" training
Learn to coach with Electro-Myo-Stimulation with efficiency and safety
Module 1: Introduction to EMS
Module 2: Training in EMS
(1050€ during the pre-registration period)
The training includes practice, theory and practical situations.
This training is offered by EMSPRO.BE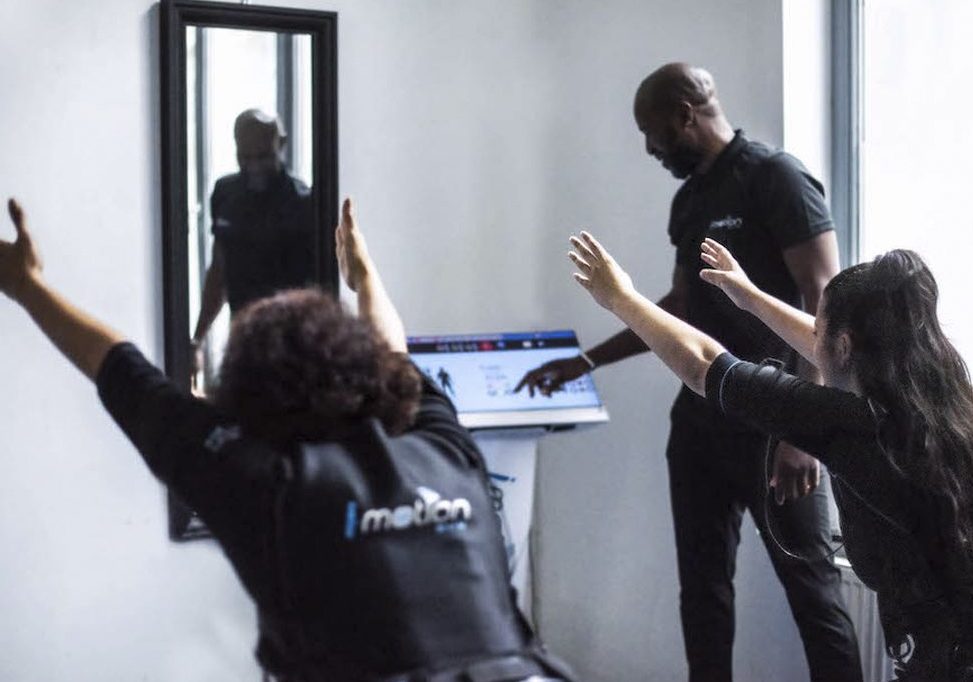 certificate and attestation
A certificate of participation will be given to all participants at the end of the training, after written and practical evaluation.
Meals are not included in the course, please bring your own food and drink.
No refunds will be given in the event of a cancellation, except for medical reasons. (Certificate required)
Place of training: OKTRAINING STUDIO, rue du Taciturnes 36, 1000 Brussels
Our entire staff is composed of professionals with a combined experience of i-Motion equipment AND sports practice or care.

Director Oktraining Coaching SRL and EMSPRO
Personal Trainer & Fitness Consultant
I-motion distributor and trainer
Ems Instructor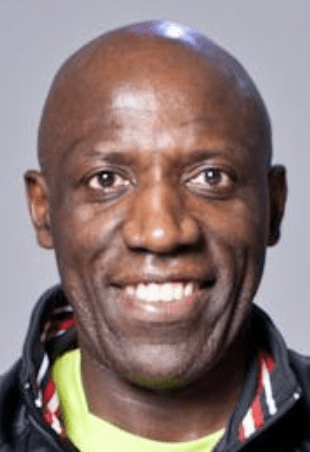 Emmanuel N'kosi Zinga
EMS FORMAT
Started in Fitness in 1991 as president of the Belgian Fitness Federation.
Certified Group Fitness Instructor in 1993, with specializations in Aerobics, Step, Strengthening Classes and Indoor Cycling.
Master Trainer for different trainings, international "Presenter" in different Fitness events.
Personal Trainer, organizer of training and fitness events.
Fitness studio manager, regional and national manager in two large international fitness chains.
Fitness Consultant to date.