The ems revolutionizes the practice of sport, well-being and beauty care!
And this is just the beginning! EMSPRO offers the possibility to equip and follow training programs that allow sport, wellness and health professionals to stand out and develop their clientele. Combining new technologies and personalized coaching, the EMS seduces more and more people by making sport and "care" much more accessible and, above all, very pleasant!
The practice
of electrostimulation in Belgium
Gone are the days when EMS was reserved for top athletes or physical therapists. Today, sports professionals can also benefit their clients.
And there is no lack of demand!
In Belgium, it is estimated that one out of ten Belgians goes to a gym. In this very buoyant market, EMS renews the offer and allows to stand out from the competition. And by far!
The totally innovative approach to physical activity of EMS and its advantages seduce today's users: 20 minutes of EMS correspond to 4 hours of traditional sport!
EMS is also a way to combine more enjoyable and accessible exercises for those who dread the start of each session.
It's never been easier to get back into the swing of things, and your customers will love this technology!
EMSPRO offers complete solutions by business
The demand for EMS equipment is exponential in gyms, weight rooms and fitness centers. EMSPRO provides professionals with complete solutions for the implementation of such devices: sale/leasing of equipment, Premium after-sales service, training and coaching, consulting…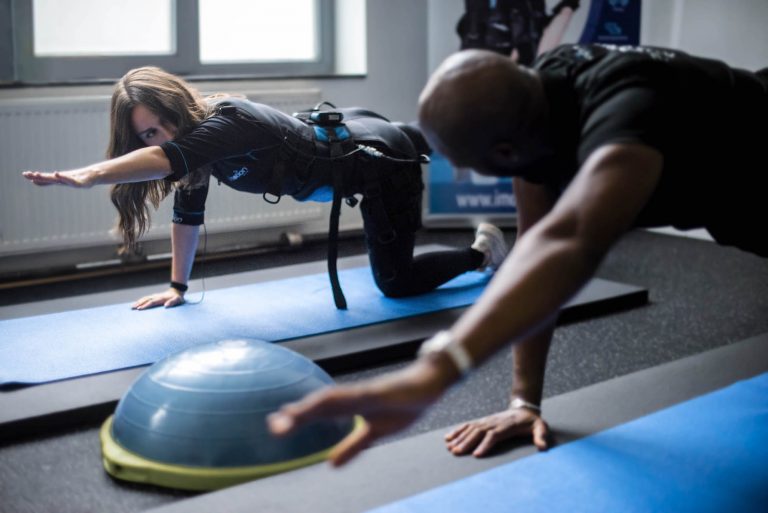 Aesthetic care and well-being
Everyone wants to take care of themselves more and more… intelligently! In beauty salons or paramedical offices, EMSPRO brings concrete and certified solutions for relaxation, fitness, slimming, rehabilitation…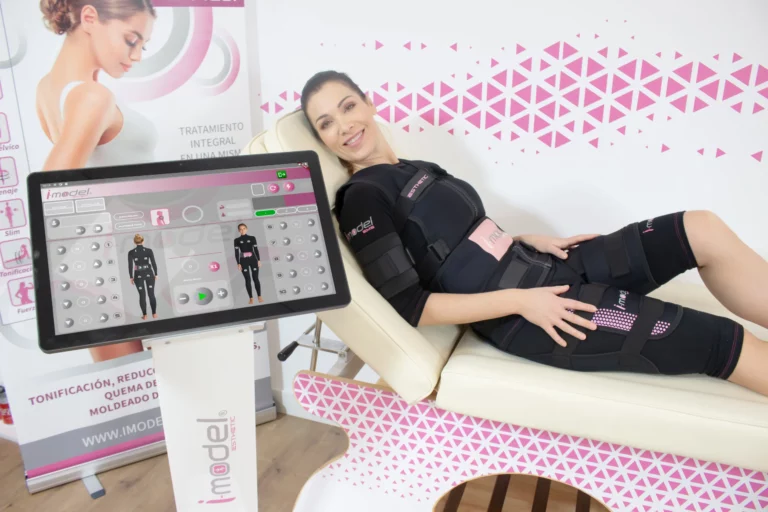 EMS : A painless, motivating and safe practice
which is becoming more common in professional centers
The EMS suits supplied by EMSPRO are equipped with electrodes that cause the muscles to contract in a completely painless and safe manner. Depending on the person's morphology, you can adjust the intensity of the exercise sequences to reach the muscles in depth and without pain.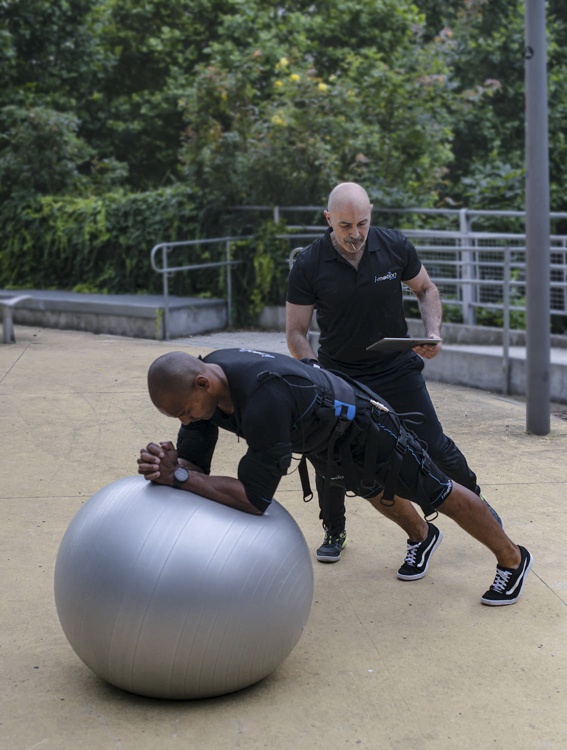 With each use, no less than 300 muscles are stimulated. This is a great way to distinguish yourself from the classic sessions!

Each session allows :

A session adapted to each client
The EMS technology is perfectly adapted for the rehabilitation or the progressive resumption of a sporting activity of overweight people. When assisted by professional coaches trained by EMSPRO, it is beneficial and safe.
Each session is unique and adapted to the client's needs, and the results are quickly visible!
You will be able to offer personalized services to your clients and measure their progress by recording and comparing their results over time.
An accessible concept
to many professionals
The EMS is even more popular because it offers a real time saving for those who cannot devote 2 hours a week to fitness in a gym. Its use is multiple and it is already well known in many fields.
It can be practiced at the breast:
of sports halls
a beauty care practice
a paramedical practice (physiotherapy, chiropractic, osteopathy, reflexology, etc.)
EMS is also attractive because it does not require expensive investments, a lot of equipment and large premises such as those needed for the operation of a fitness room.
A real innovation!
… even more accessible to all thanks to the EMSPRO leasing formulas.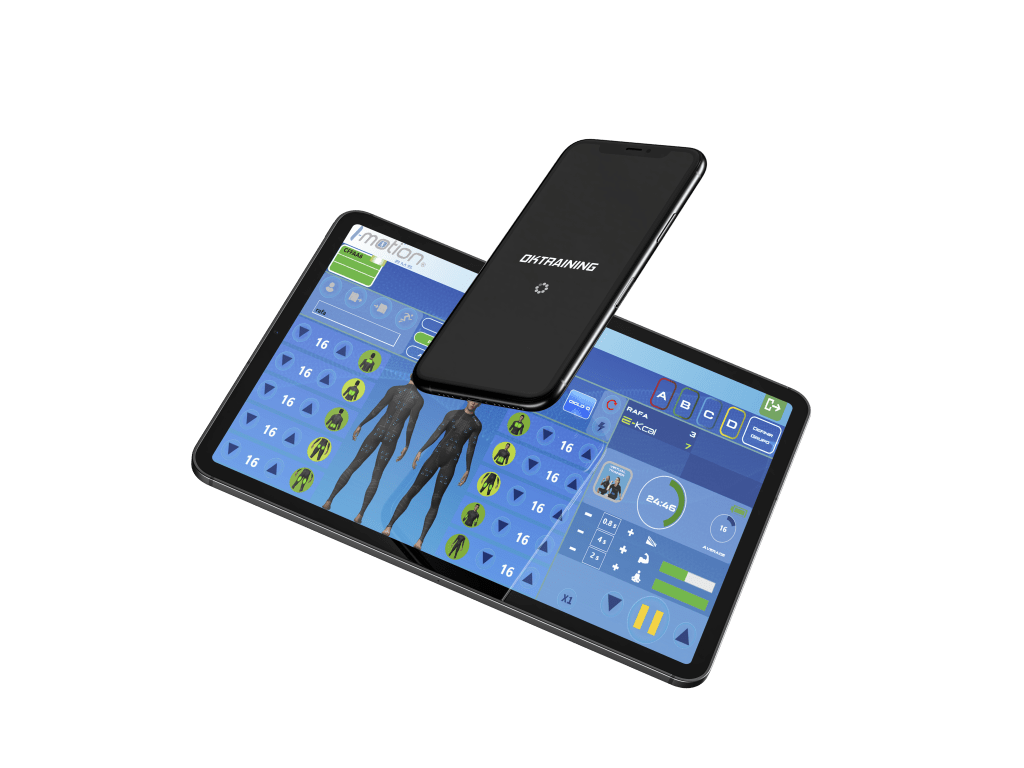 EMSPRO offers different EMS equipment packages to professionals. Made in Europe, they are available in 3 days and the after-sales service is provided by our teams. The software integrated into the machines can be adjusted and adapted for each muscle group and is the subject of training accompanying its handling. Thanks to the EMS technology, the coach can devote himself/herself entirely to his/her client during the session and monitor the correct sequence of exercises.
What is the right profile to become an EMS coach and/or EMSPRO Partner?
When you are passionate about wellness and sports, you want the best for your clients. A satisfied customer will remain loyal and will talk about you.
Don't worry, there's still time to get started! However, the craze is growing. It is estimated that 250 electrostimulation studios will open in Belgium by 2025, up from 30 in 2016. There will be a clientele to satisfy!
What if you became a coach with us?
Are you interested in EMS technology and would you like to join a team of expert coaches in the field? Contact our team today and join the EMSPRO team!
why equip yourself with EMSPRO?
Launching your EMS business in Belgium has never been easier, and this may even be the best time. EMSPRO accompanies you in the installation of your EMS room and evaluates with you the business plan that corresponds to the initial investment and to your objectives. This way, you can start attracting your first customers quickly without needing to mobilize large investments.
Which solution "electro-stimulates" you?
What if you launched your EMS studio and became a professional coach yourself? Contact our experts and test the machines, free of charge!