Which EMS accessory for which need?
Each electrostimulation accessory acts specifically
The most effective non-invasive treatment for women and men who are looking to eliminate fat and tone their bodies, quickly and effortlessly. First results in 4 to 6 sessions of 20 minutes.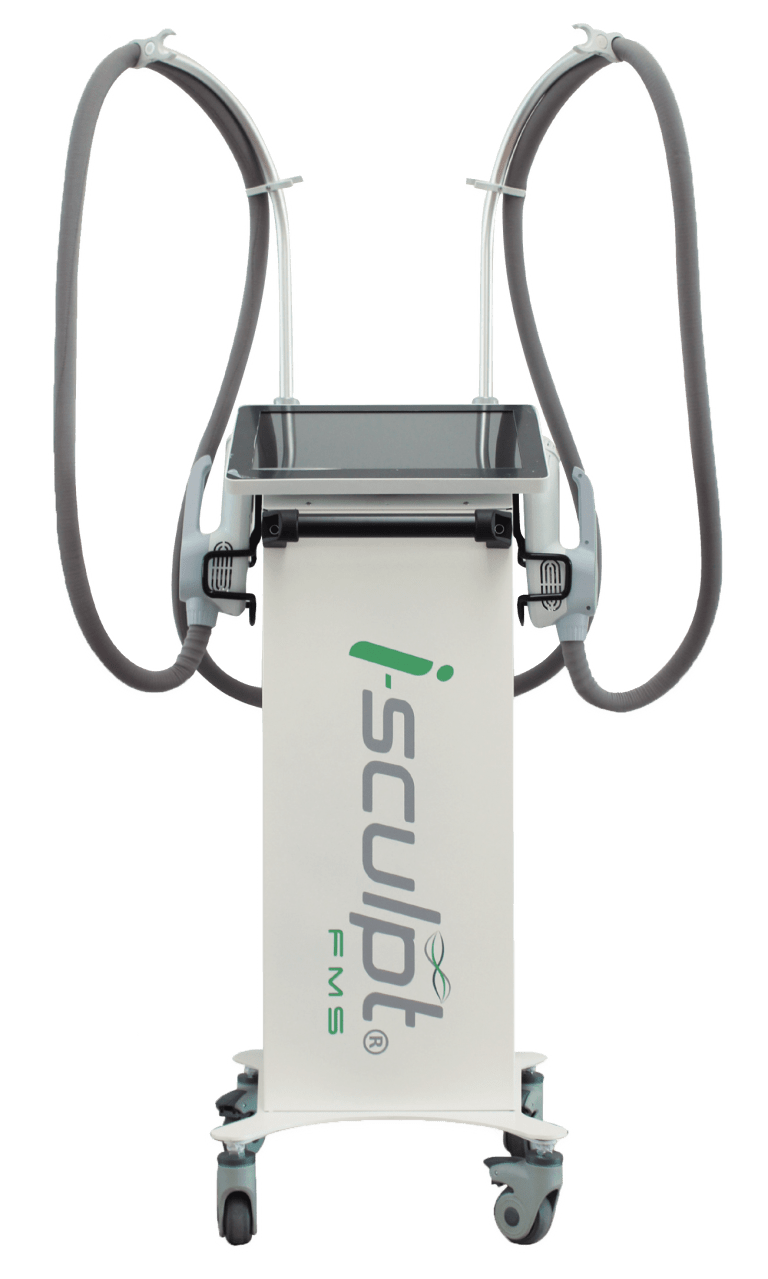 i-shape uses revolutionary electrostimulation technology to treat different areas at the same time. Effective forfat elimination, muscle mass gain and skin toning, without moving.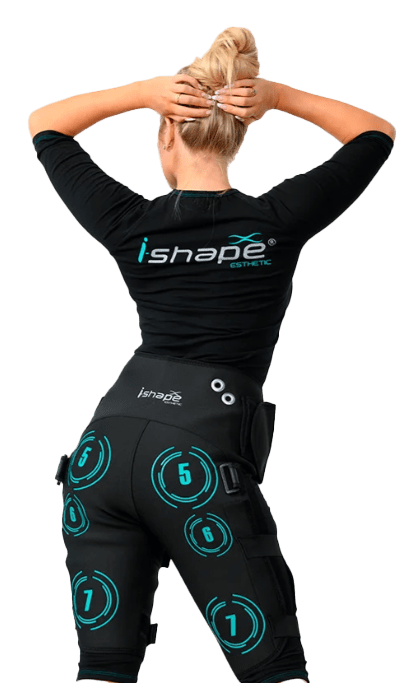 i-model is recommended for reshaping the silhouette through passive treatments. These treatments require virtually no activity, so the client does not have to do any physical activity to achieve excellent results.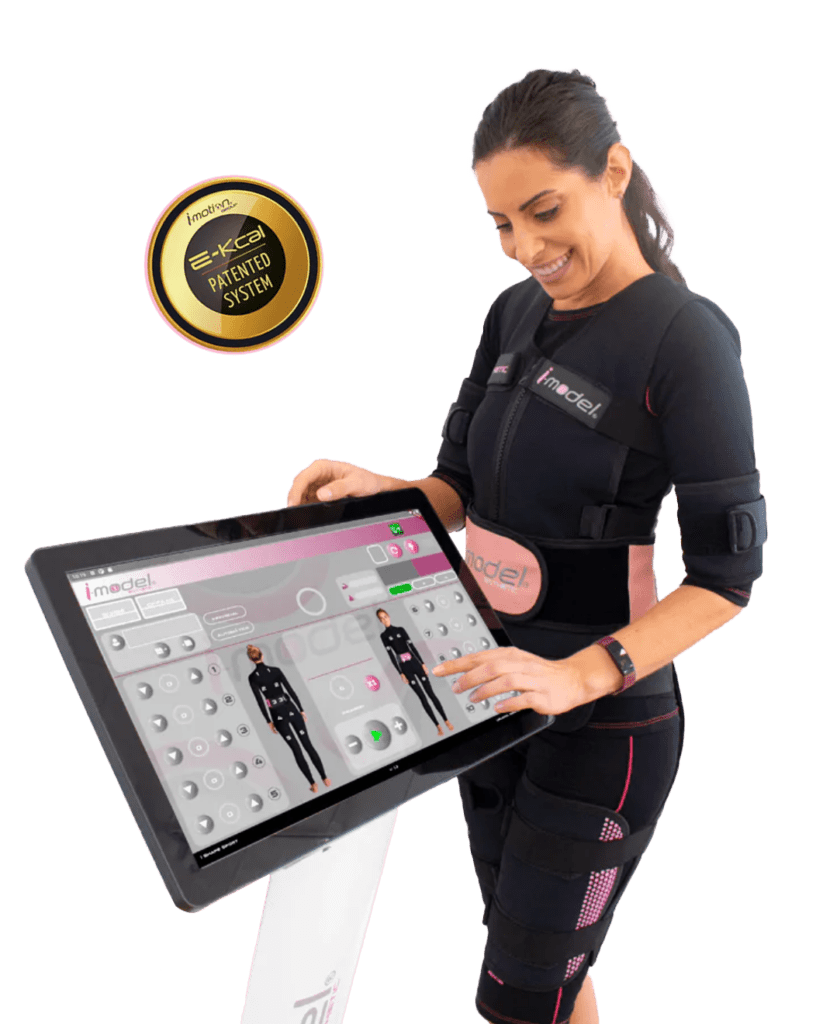 COMPLEMENTARY INFORMATION
In addition to the various accessories and equipment of EMS for aesthetic care and well-being, EMSPRO offers a wide range of food products and hygiene products.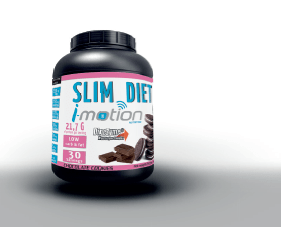 The EMS revolution in aesthetic mode
For several years now, EMS has been shaking up practices in beauty salons, spas, massage parlors, etc. Its principle based on the diffusion of electric impulses on the body causes many positive results attested by many professional practitioners… And by thousands of satisfied customers!
Fat and cellulite reduction
The action of the different i-motion accessories helps to reduce fat and cellulite, stimulating blood and lymphatic circulation. An elimination of toxins and waste accumulated in the tissues, in 100% relaxation mode.
With their action on up to 300 muscles, the electrostimulation devices participate in the firming of the body.
Firming of the skin & action on wrinkles
Electrostimulation can help reduce the appearance of fine lines and wrinkles by stimulating the production of collagen and elastin, which are proteins responsible for the firmness and elasticity of the skin.
Well-being and newfound sleep
In addition to the soothing moment that can be experienced by the clients, the anti-stress action of i-motion has a potential positive influence on sleep.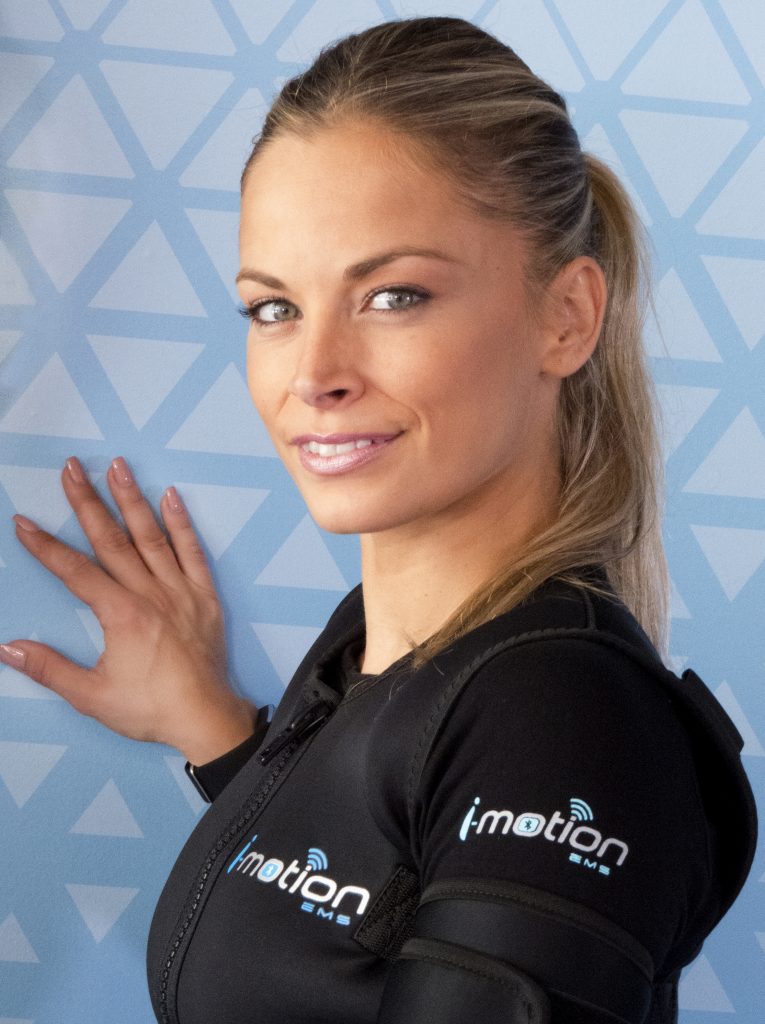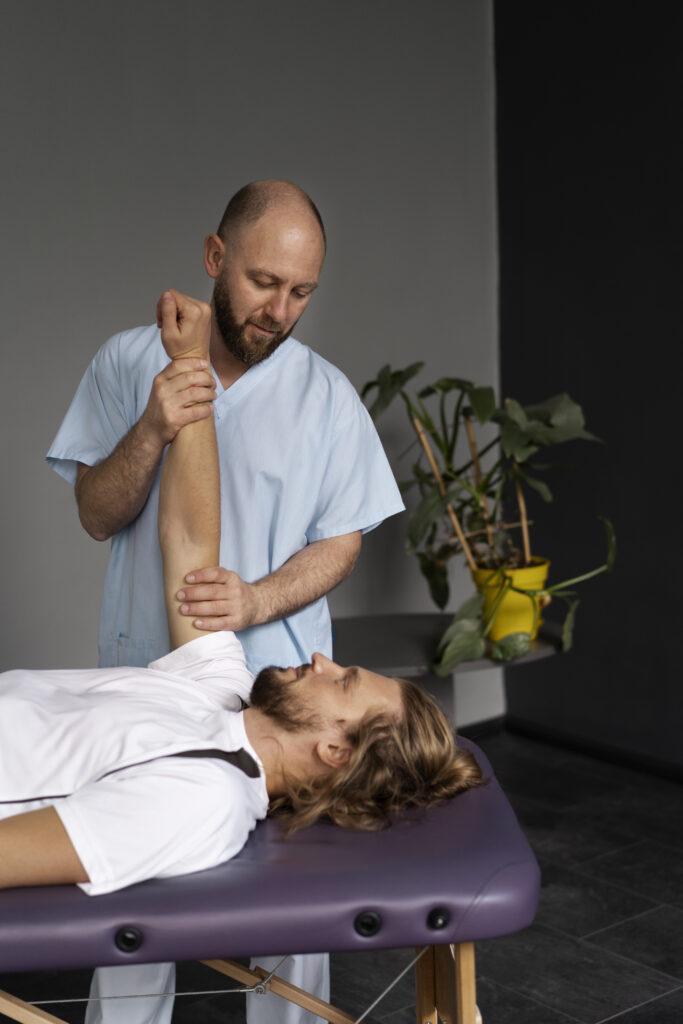 The benefits of EMS in physiotherapy
For many years, EMS has had positive effects on the body. These effects are not only noted by athletes, but also by medical and paramedical practitioners.
Strengthening of muscle tone
Combined with physical exercises induced by an experienced coach, the i-motion EMS devices can solicit up to 300 muscles.
EMS can strengthen the muscles of the back region, including the paravertebral and back muscles, which can help maintain good posture and reduce pressure on the spine.
EMS helps reduce muscle tension in the back area, which can relieve localized pain associated with muscle spasms.
The EMS technology is perfectly adapted for the rehabilitation or the progressive resumption of a sporting activity of overweight people. When assisted by professional coaches trained by EMSPRO, it is beneficial and safe.
Intrigued by the EMS technology, here I am after a few months reaching more and more goals: no more back pain, several sizes smaller and a general recovery of psychophysical balance.
I have been training for a few weeks now and I can already say that it has changed my life. Ideal for people who don't have much time and want real results.
Made 3 Sessions at OKTraining and had 2 times strength and 1 time cardio focus. Clothes for the workout were provided there. Enjoyed the sessions and personalised training with Oumar. The EMS as such feels funny and working out under its impact felt like an effective and time efficient workout. Will recommend it to my friends.
Highly recommend!!! Very efficient work out!
Bioimpedancemetry (BIA) has been used to determine body composition since the 1970s. The impedance meter is a valuable diagnostic tool, very popular with professionals in the field of sports, health and well-being. EMSPRO has chosen to distribute the Biody Xpert impedance meters.
As a professional, you need to be accompanied and supported! EMSPRO's team is made up of experts in the field, just like you. We know the life of the auto-entrepreneurs. That's why we go beyond just selling you the best equipment on the market. We listen to you, we advise you, if necessary, we coach you. In all cases, we ensure the follow-up of the contracts until the end, through different support formulas!
From in-class coaching to mentoring and individual coaching, our trainers share their expertise. In order to always get the most out of the fantastic i-motion!
Buy or rent? Renting for a defined period or opting for buy-sell to optimize investments? Each business has its own particularities and needs. That's why EMSPRO offers you different acquisition formulas.
The European demand for electrostimulation equipment is growing strongly among the general public. Our priority is to serve our clients. But if you feel like going further, we can discuss it…
Scientific origins of EMS
The scientific interest in EMS – "ElectroMyoStimulation" – goes back to the very birth of electricity. The benefits of electrostimulation on the muscular system have been observed since the 18th century.
It was during the second half of the 20th century that a true engineering of well-being developed through technological advances such as the development of functional electrical stimulation (FES) or transcutaneous electrical nerve stimulation (TENS).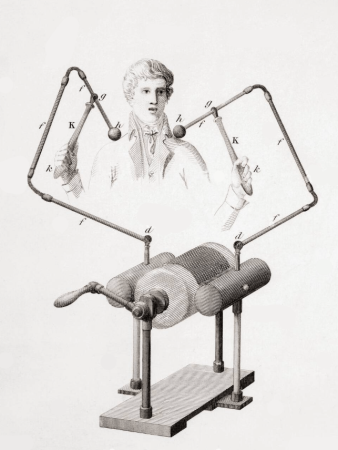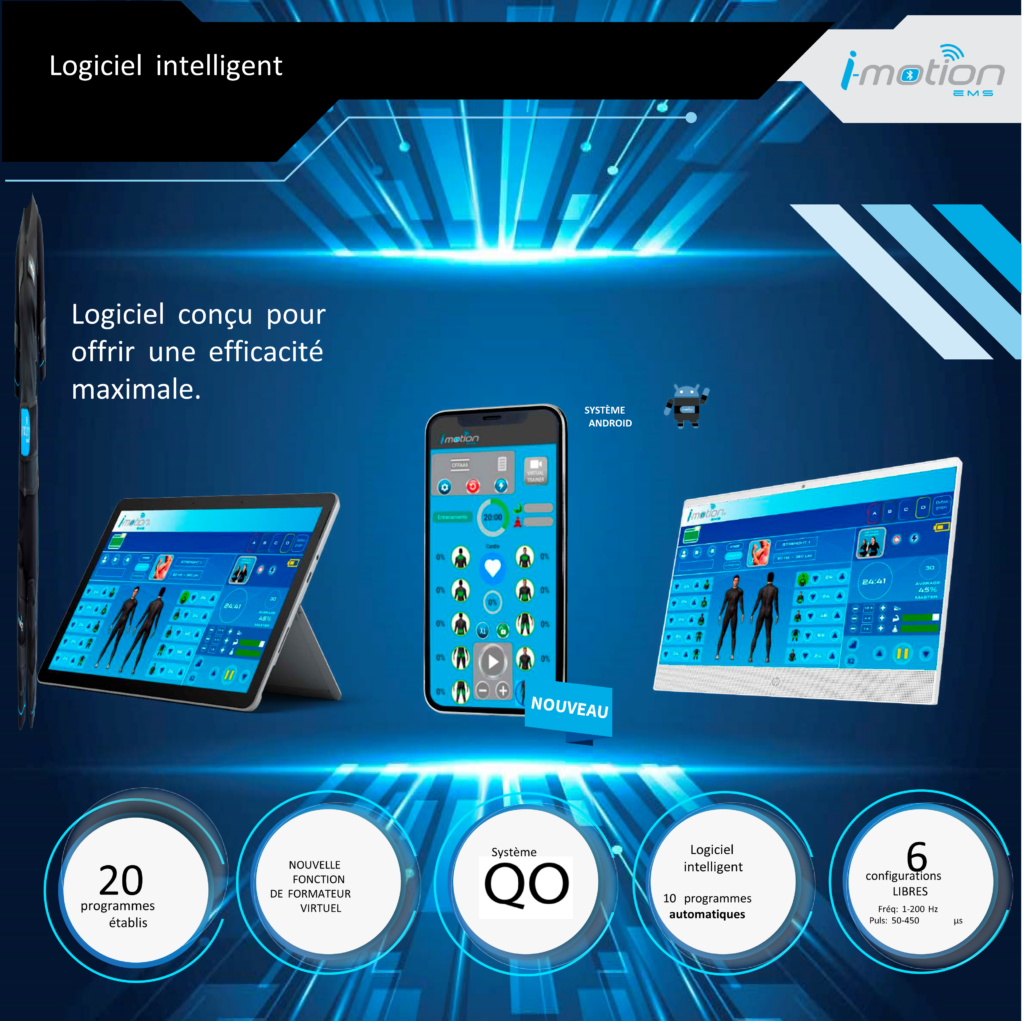 The sports and healing revolution
These discoveries were immediately taken up by the therapeutic and high-level sports communities through the creation of the first abdominal belts in the 1970s and 1980s. The invention of the first integral electrostimulation devices began in the early 2000s.
Since then, " consumer " models have emerged here and there, with varying degrees of seriousness, security and efficiency.
i-motion: the choice of heart and reason
The i-motion products are the culmination of centuries of interest and research in EMS. The high quality of i-motion electrostimulation equipment is distinguished by the large number of international certifications and labels.
This is why i-motion is the reasoned and enthusiastic choice of many sports, health and wellness professionals, as well as private individuals looking for the best value for money.
Labels and certifications

Interested in a beauty pack?
Take control of your future!
Want to test EMS technology with a team of experts?
EMSPRO and its coaches are here to meet your expectations and make your goals a reality!