EMS for individuals: back in shape!
4 hours of sport in 20 minutes
Finally time to do everything!
You'd like to be in good shape but… No time, too much work, family, friends, all that… We have to make choices…
Well no, the cruel choices are over! Electrostimulation provides a radical and practical solution to get back in shape or stay in shape without sacrificing your tasks, your friendships and your leisure time!
The solution is simple: our EMS devices optimize the time you spend moving… or doing nothing!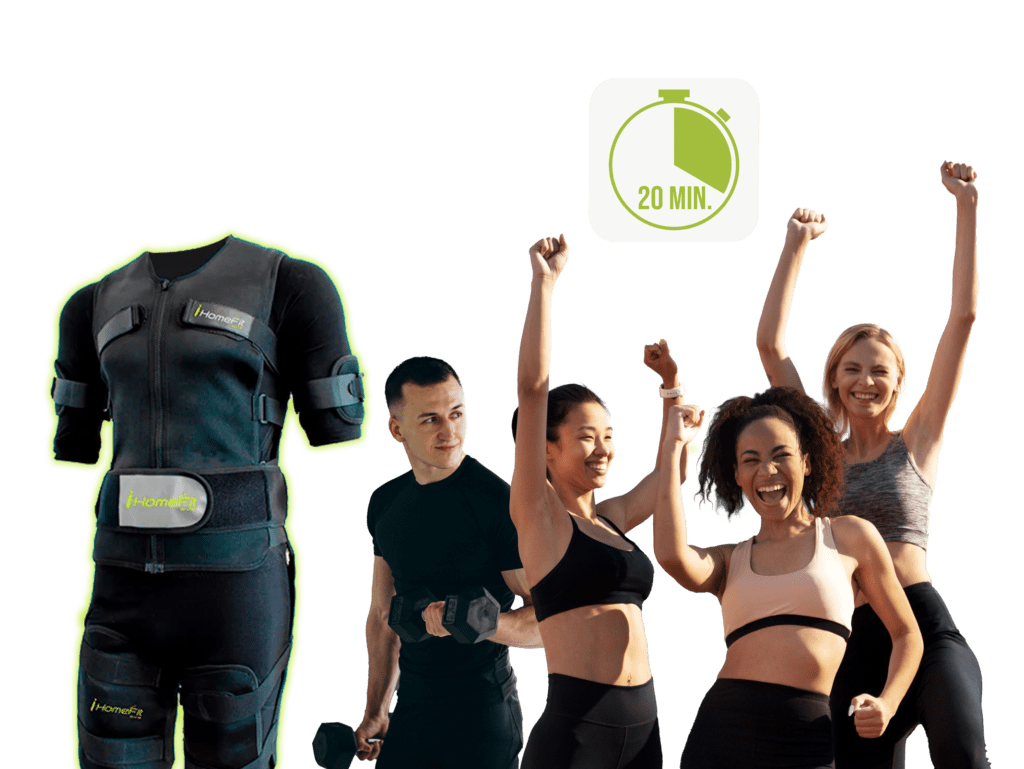 The principle of electrostimulation
A smart suit in perfect harmony with your body.
Electrostimulation is a principle that has already proven itself for years in the world of high-level sports and health.
The principle is quite simple: you put on a "jacket" in which 18 electrodes are sewn, perfectly isolated from the body. You then launch one of the training programs on your smartphone and as you move, the jacket stimulates all your muscles.
Your body becomes more muscular and burns calories at full speed.
Result: in 20 minutes, it's as if you had done 4 hours of intense exercise in a gym, zumba or crossfit!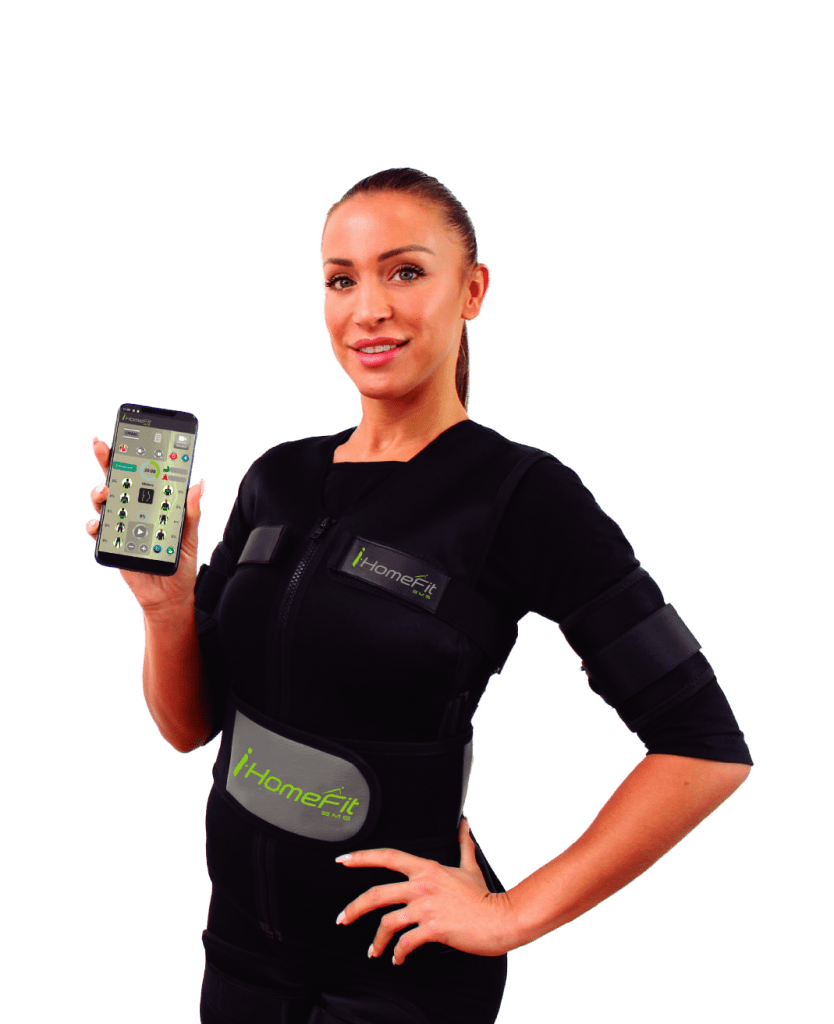 i-HomeFit fits in a simple suitcase. Thanks to its wireless technology, you can easily take it with you and practice your sport and physical exercises wherever you want, alone or accompanied.
Before or after work or school, between 2 homeworking meetings, during the weekend… Take advantage of any free time you have to sculpt your body at home or in the garden. How about watching a great show or listening to your favorite sounds?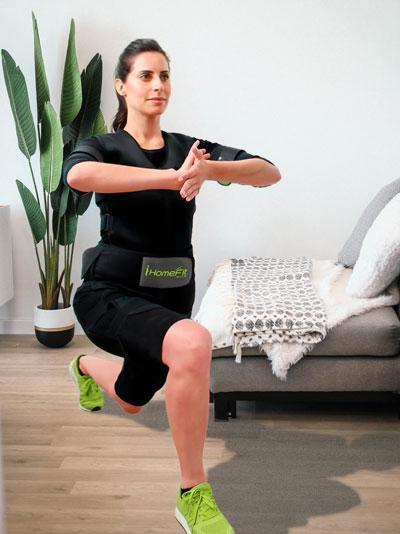 At lunch time or between two meetings, get out your i-HomeFit to do your sport quickly and well, alone or with colleagues at the office or in the coworking space. You can be assisted by the i-HomeFit application on your smartphone, or why not, by a mobile coach…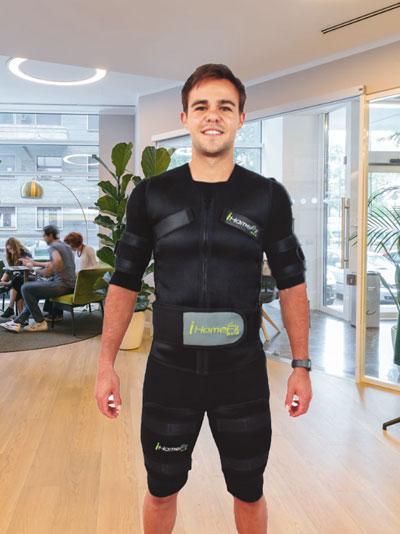 When you're on vacation or on a business trip, there's no need to worry about interrupting your healthy exercise routine. The i-HomeFit fits discreetly in the trunk of your car or in a good suitcase next to your beachwear, yoga mat or laptop.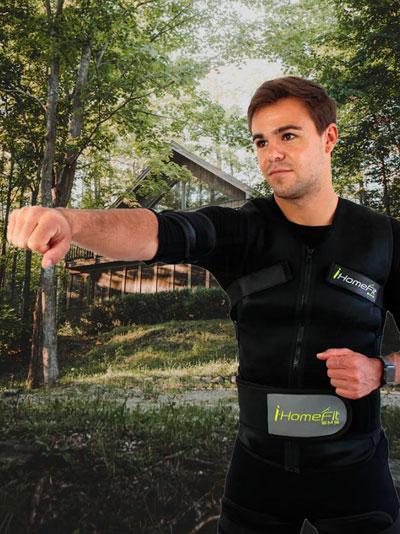 The questions we are asked
Still in doubt? Book your trial!
As an official distributor, EMSPRO accompanies you in the discovery, testing and purchase of your i-motion devices. Are you interested in the i-homefit technology and would like to test it yourself? Book your trial session now!