EMS training for professionals
You are a sports coach, a gym manager or you want to change your career? Take an EMS training with EMSPRO.

Electrostimulation is undoubtedly a royal way to renew your professional practice! This innovative technology has proven its effectiveness; it seduces both by the results obtained and by the time required to achieve its first results. In fact, 20 minutes of EMS is equivalent to 4 hours of intensive sport or two weekly sessions in a fitness room. A real time saver for you and your customers!
EMSPRO puts its EMS experts at your disposal to advise you in your project. EMSPRO provides you with the machines, as well as the software training. Getting started in EMS has never been easier!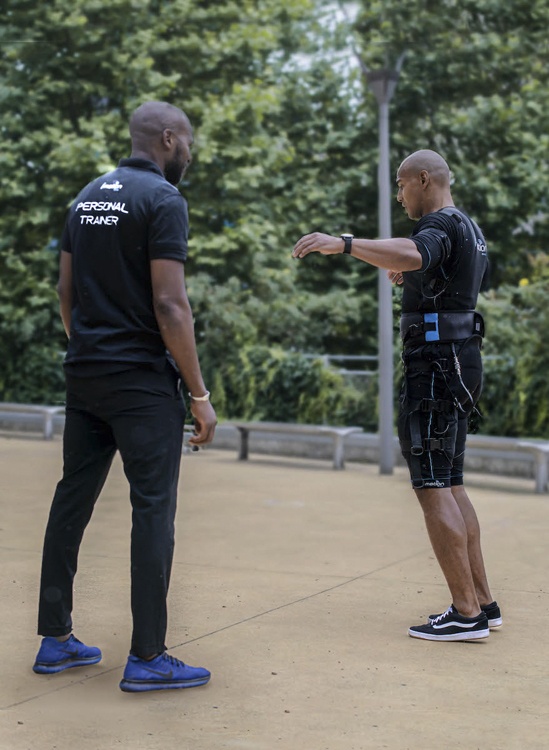 EMSPRO training: what for?
EMSPRO offers training courses specially dedicated to professionals and accompanies them in the use of i-motion software. These trainings are individual and adapted to your project and your needs.
You will learn:
How to use i-motion software and set it up;
Design effective training sessions, either dynamic or static, depending on the needs of your clients.
Our trainers will answer all your questions and advise you in the development of your project.
We offer 4 training options. Which one will meet your needs and expectations?
What is your pro profile?
EMSPRO offers training courses adapted to your expectations and needs
Fix the basics ! Without trying to teach you your job, we're offering you the chance to review the fundamentals of fitness with EMS !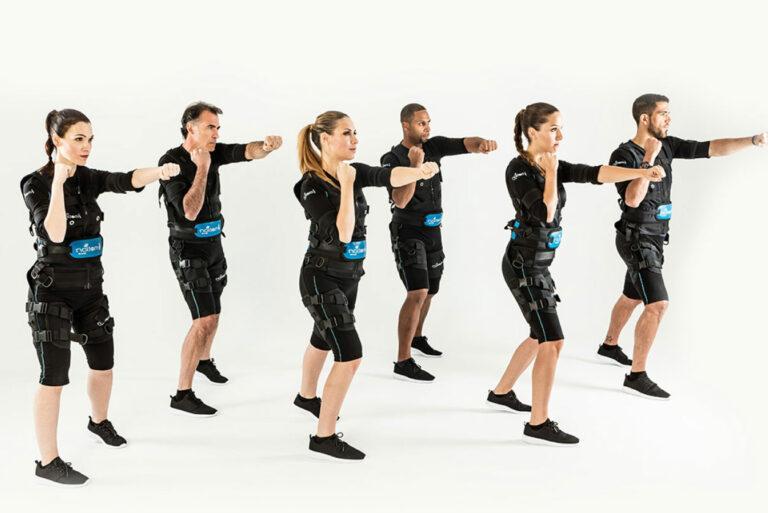 Learn how to coach with Electro-Myo-Stimulation with efficiency and safety. You will learn how to use the equipment efficiently and safely, as well as how to coach with "body weight".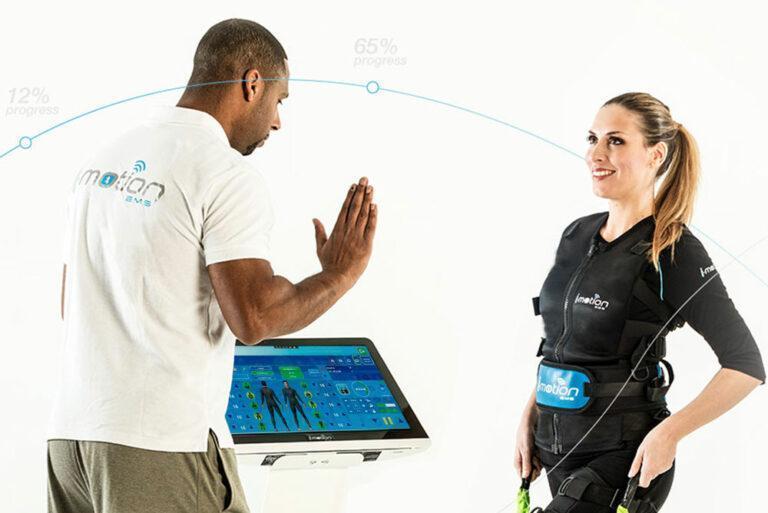 Define the strategy and the commercial approach essential to your activity, in all fairness. This training is designed for the sports, wellness and health sectors.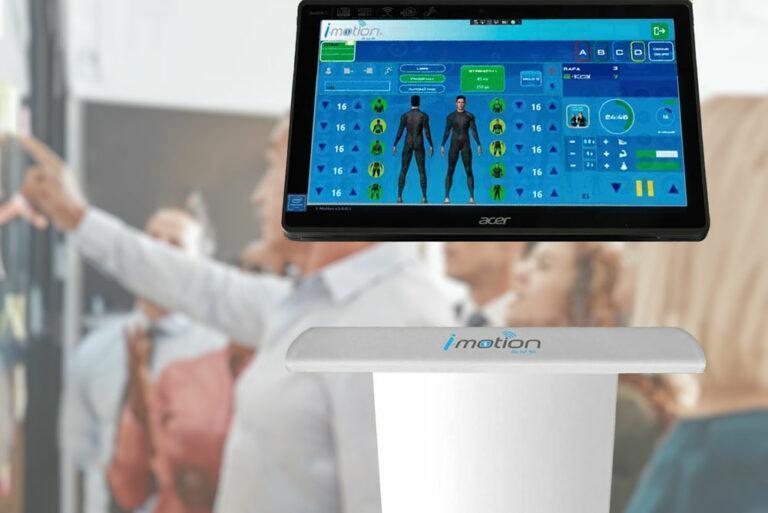 EMSPRO training: access to the total mastery of i-motion devices
Numerous programs and training routines for :
Need specific info from an expert?
You have specific individual or group training needs. Contact our experts and ask all your questions!