The right exercises for the power of i-motion
With this "Fix the basics" training, learn the basics of biomechanics and anatomy. To understand, explain and correct the practitioner's gesture in order to optimize it, all within a safe framework.
OBJECTIVES:
You will learn:
scientific fundamentals in anatomy and biomechanics.
the scientific fundamentals of movement physiology
the scientific fundamentals of EMS operation
DURATION:
2 days
16 hours of training
FOR WHOM:
owners, managers or instructors of sports centers,
owners, managers or animators of beauty and wellness centers,
Owners, managers or practitioners of paramedical care centers (physical therapists, chiropractors, osteopaths, etc.)."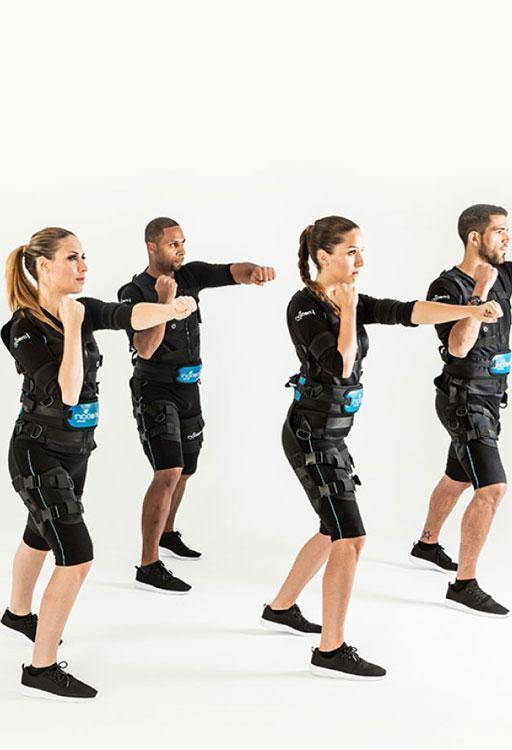 Detailed program of the "Instructor" training
LEARN THE BASICS OF BIOMECHANICS AND ANATOMY. TO UNDERSTAND, EXPLAIN AND CORRECT THE PRACTITIONER'S GESTURE IN ORDER TO OPTIMIZE IT, ALL IN A SAFE ENVIRONMENT.
Day 1: Anatomy, biomechanics and functional physiology.
Anatomy, biomechanics and functional physiology will be explained to you by expert trainers, able to teach you these notions with simplicity and kindness.
The training is essentially theoretical, and enriched with case studies and practical situations so that you can easily assimilate the contents
All these notions will be placed in concrete examples
You will learn the scientific principles of how EMS works:
The training includes theory, personal practice and teaching situations.
(800€ during the pre-registration period)
The training includes practice, theory and practical situations.
This training is offered by EMSPRO.BE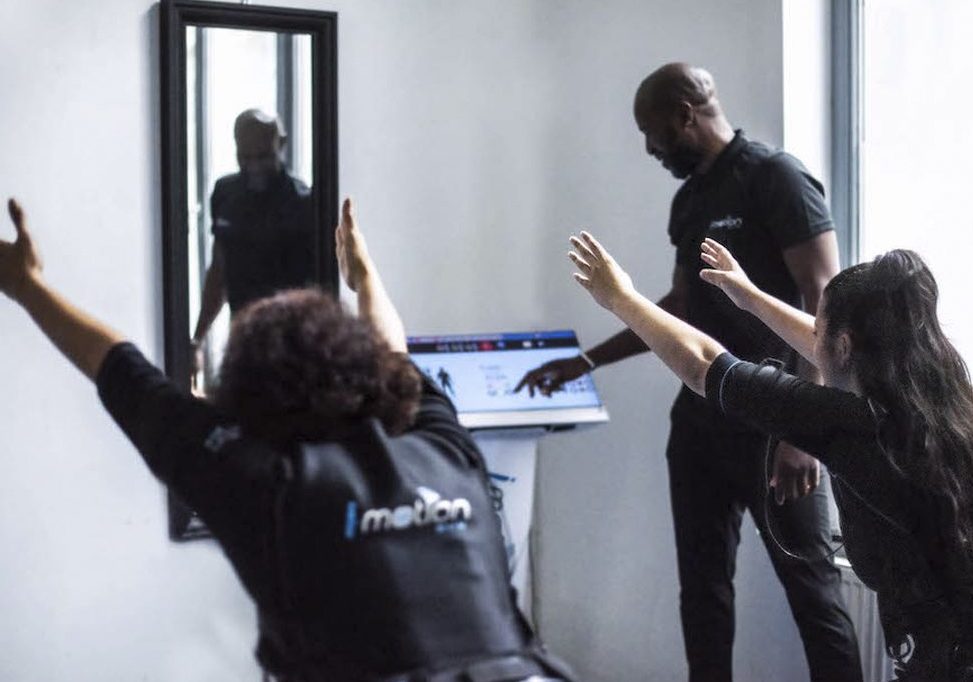 certificate and attestation
A certificate of participation will be given to all participants at the end of the training, after written and practical evaluation.
Meals are not included in the course, please bring your own food and drink.
No refunds will be given in case of impediment, except for medical reasons (Certificate required).
Place of training: OKTRAINING STUDIO, rue du Taciturnes 36, 1000 Brussels.